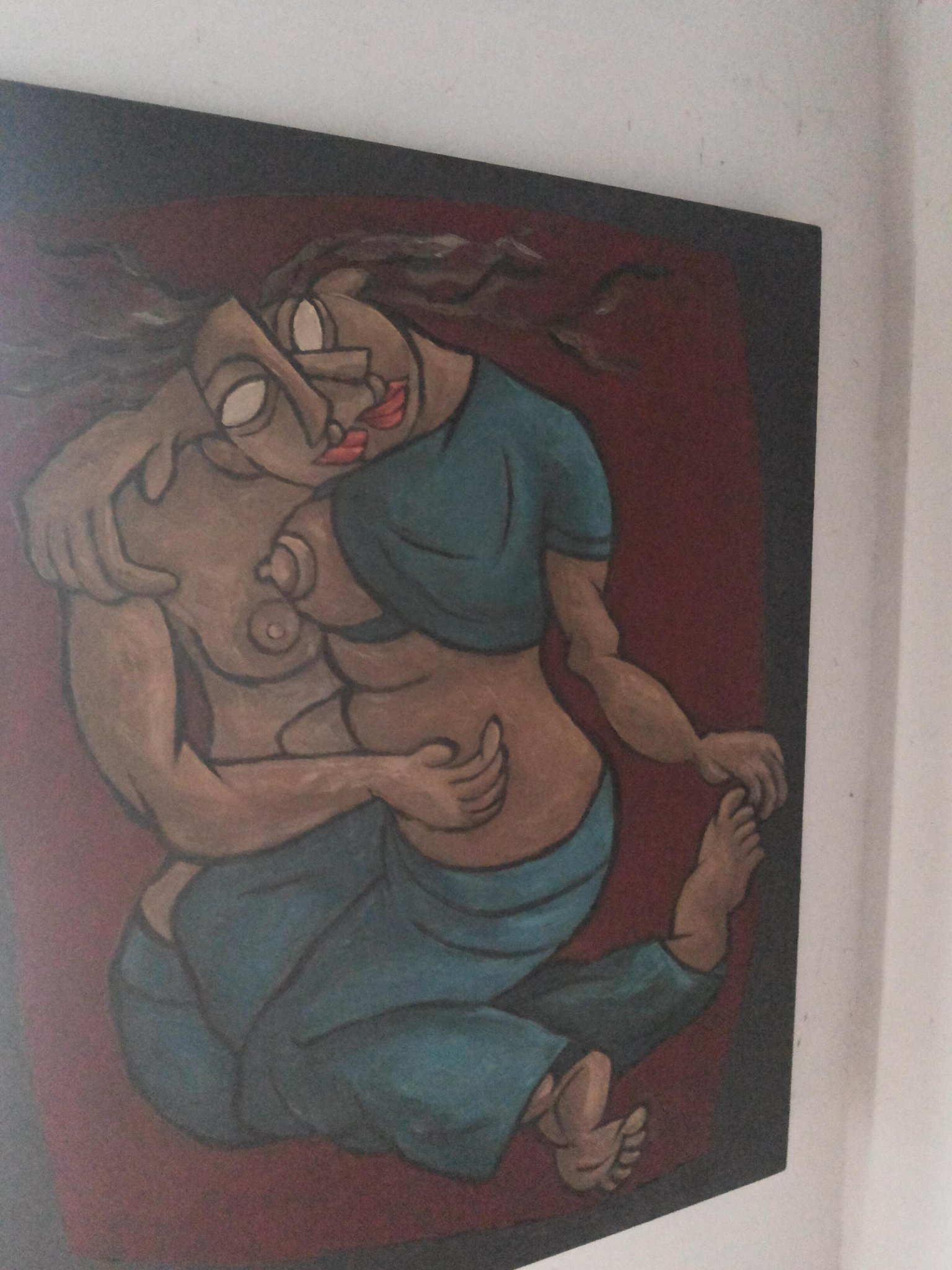 Why does a girl who loves you hit you softly when you tease her?
Why does she tap you head with a book or slap you chest or arm when
you irritate her with your silliness?
Is it to discipline the unruly boy in men, to straighten up the naughty boy?
To make better men out of a fragmented, shattered you.
What does she imply with her tender, loving violence? Is she trying to provoke your masculinity?
By giving rise to the one deep inside her
Or does she want to feminize your blind, ignorant masculinity?
– the male pride that makes everything dull
Or lull your defenses, give rise to the femininity inside you
So that you don't project your ugly power on her
The power that binds, blinds, exploits both the victim and the victor
And excites lust
The dust that covers the relationship mirror
In which a woman could have seen her reflection in a man
and the latter may have seen himself dissolving, vanishing
Vanishing into someone he thought he 'owned' (and in turn to whom he 'belonged')
Like the way he put his arm on her soft, bending waist when overcome with passion
And when it was silent and exhausted, found himself arm-in-arm with her
and being led instead
CitiWalks.com